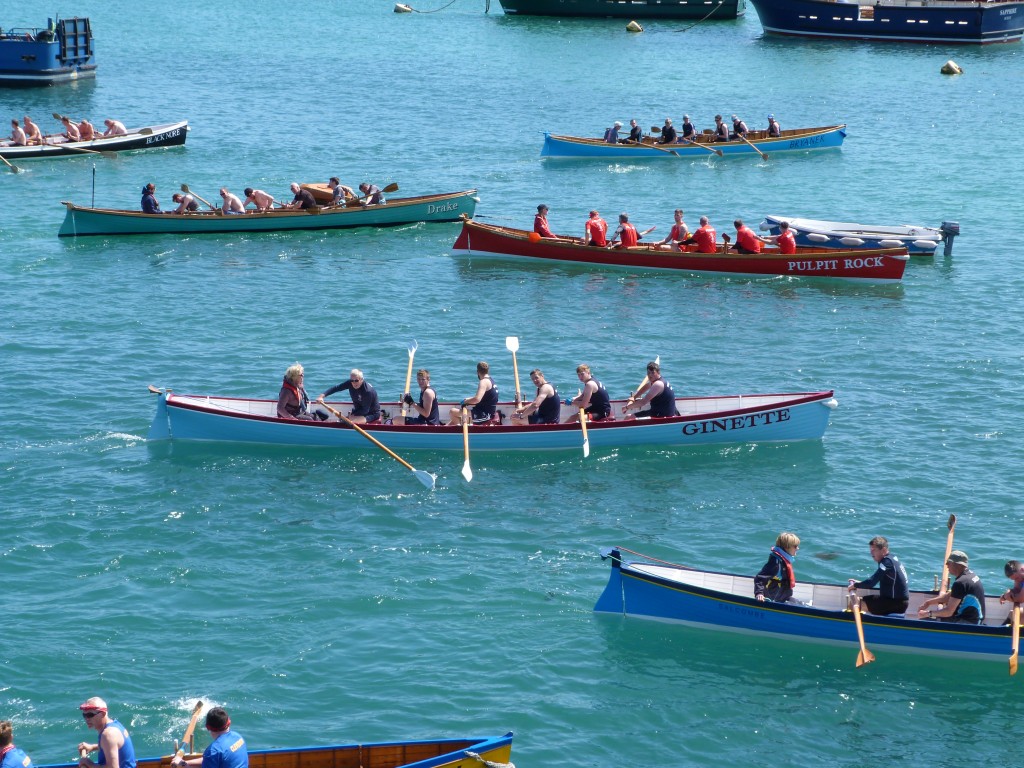 Mens B – World Pilot Gig Championships 2019
Following a successful winter league we had high hopes for our crews this year and are delighted with our best ever results at the recent World Pilot Gig Championships on the Isles of Scilly over the Bank Holiday weekend. This year was the 30th anniversary of the championships, creating a special atmosphere and drawing a record number of entries with 165 Cornish Pilot Gigs battling for victory.
The Open Championships began on Saturday with the long seeding race from the off island of St Agnes to St Mary's harbour, with rough water and a headwind making for challenging conditions. Tamar and Tavy entered four crews, two men's and two ladies' crews, and they all handled the tough conditions really well, given that most of our training is on the river where we don't see big waves.  Our Ladies' A crew put in an epic row, finishing ahead of many of the eventual finalists in 17th place, and our Men's B crew managed a fantastic 65th place after being hit by another boat and losing their steering rudder.
After emergency repairs to the rudder, we held our nerve in the first of the shorter seeded group races on Saturday afternoon, but were still relieved to see an improvement in the weather for Sunday. With less wind and calmer waters, our crews were able to row to their potential and Sunday morning saw both our Men's A and Ladies' B crews storm to victory in their respective heats. After a weekend of hard racing, we finished with happy, if exhausted, crews and enjoyed the warm glow of our best ever results.
Many of our rowers had expected this anniversary year to be their last chance to compete as recent rule changes to limit the number of entries for next year meant that we would only be able to take one boat. However, we were ecstatic to learn that the high placing of our Ladies' A crew earned us an extra wildcard invitation- a mixed blessing for some rowers who now have to look forward to another winter of hard training in the cold and rain!
Ladies A – 33rd
Ladies B – 136th
Mens A – 95th
Mens B – 65th